The Moscow Times Correspondent Took Unified State Exam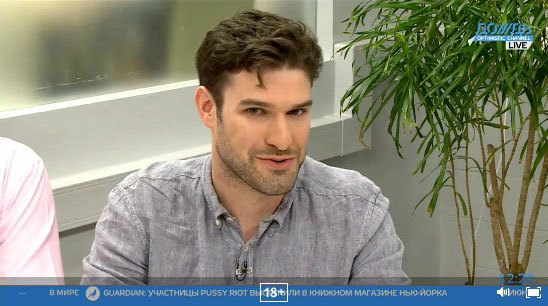 The Moscow Times correspondent Jonathan Earle took part in a special Dozhd TV project. Studio guests asked Earle to take the Unified State Exam live on air while students across the country were taking the exam in various subjects at the same time.
Jonathan Earle took the U.S.E. exam in English, as did English tutor Alisa Yorgan, English and Math teacher Thomas Anthony, Hogan Lovells company partner Michael Pyu, GQ magazine editor-in-chief Mikhail Idov and Pavel Palazhchenko, the famous translator who worked for both Mikhail Gorbachev and Eduard Shevardnadze for many years.
Earle scored 94 out of a possible 100, good enough to matriculate to any university in Moscow.