Yes! — Summer, Fun, Relaxation and No Problems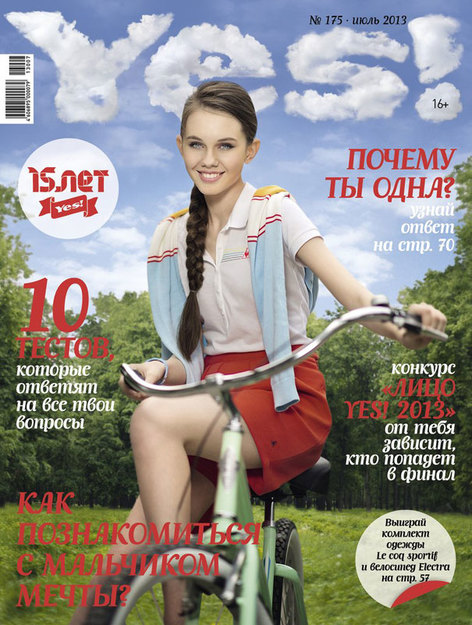 With the July issue of Yes! magazine, you'll never be bored this summer: a special section contains the 10 most interesting questionnaires that also shed light on readers' favorite topics. The section has questionnaires devoted to beauty and fashion, love, free time, creativity and even superheroes. There are also intellectual quizzes, riddles and questionnaires to help you determine if you are right-brained or left-brained.
In the article "Priceless Summer," readers will learn how to have a fun vacation without spending a dime. The How-To sections "Manicurist" and "Stride Right" explain how to make an unusual manicure and cool, jazzy sneakers. In the article "Additional Reading," Yes! editors share their picks for the best summer reading.
This issue also helps lonely young women understand why they don't have a boyfriend and offers a variety of interesting ways they can meet the boy of their dreams.
Also in this issue:
A literacy project with the intriguing name "If you don't have it, you don't have it";
Detailed information about the pastry chef profession;
Recipes for the most delicious cold soups;
An interview with Benedict Cumberbatch;
A fantastically beautiful and chic story filmed at Disneyland in the U.S.