The August Issue of National Geographic Russia for the iPad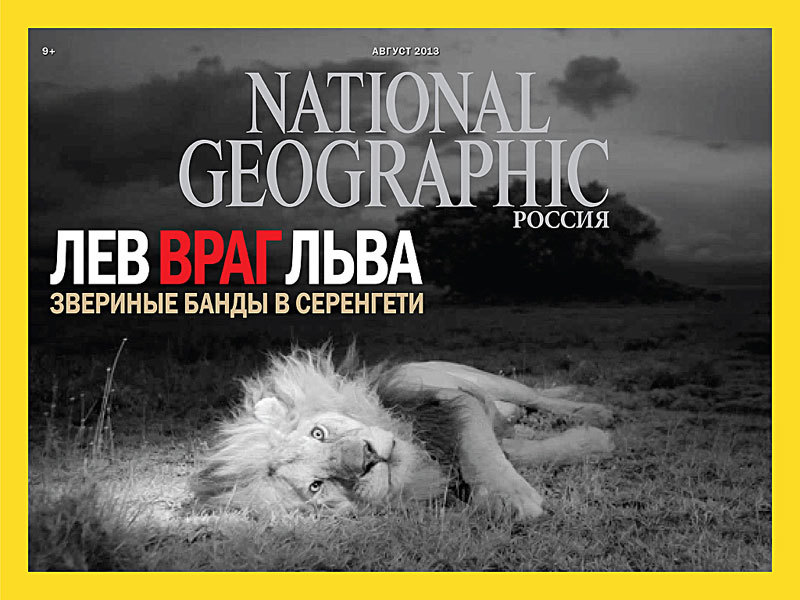 The main article of the August iPad release of National Geographic Russia is devoted to the lion named Sea-Boy. The Serengeti national park situated in East Africa offers the best environment for many species, including lions. But even for them, it's easier to die than to survive here. The iPad article includes additional photos and infographics, as well as several videos to illustrate the life of these large cats.
The article "Underground Secrets of Maya" will give readers a chance to go down together with archeologists to the mysterious cenotes of the Yucatan peninsula and find out how they helped ancient Maya define the best time for sowing.
Elephant beauty contest. There was a time when elephants carried soldiers to battles, but today, at the festival in the Indian city of Jaipur, they serve as models: Artists are covering their bodies with fanciful patterns and draping them in silk and velvet. The iPad release includes a large collection of pictures from the elephant festival.
A journey to the Astrakhan province. Two hundred and twenty years ago, Empress Catherine II kitted out Peter Symon, the German-Russian naturalist, geographer and traveler, for an expedition across Russia, including the Astrakhan province. Readers of the iPad version will have the opportunity to thumb through the famous scientist's herbarium.
The winged pangolins. Pterosaurs died off 66 million years ago but still remain the most mysterious creatures on Earth ever. Besides additional illustrations, the iPad release includes a 3D reconstruction of the Brazilian pangolin Abakara, which disappeared over 50 million years ago, a 3D model of pangolin Abakara's head and the story of creating a picture with pterosaurs from Araripe.
Readers will find all these themes and more in the latest iPad release of National Geographic Russia.