The Yes! Issue Produced by Readers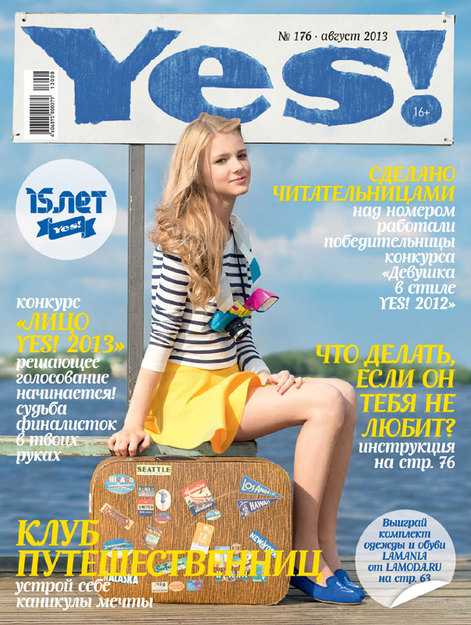 The August issue of Yes! has been edited by the winners of the magazine's Yes! Girl contest. The magazine regularly organizes creative contests for its readers, and the winners become editors who think up and create the current issue over a month.
This time, the girls have decided to release a thematic issue devoted to travel. They have written detailed instructions that explain how to take off in the last summer month and organize a long remembered vacation; chosen the most interesting August festivals; collected the most fascinating facts about the Earth; prepared sweets that symbolize different counties; written inspiring stories about female travelers and talked to a stewardess to publish her interview in the Profession section.
The readers' challenge was not only to generate ideas and write articles, but also to organize shootings, draw illustrations and act as models.