Yes! Celebrates 15 Years in Print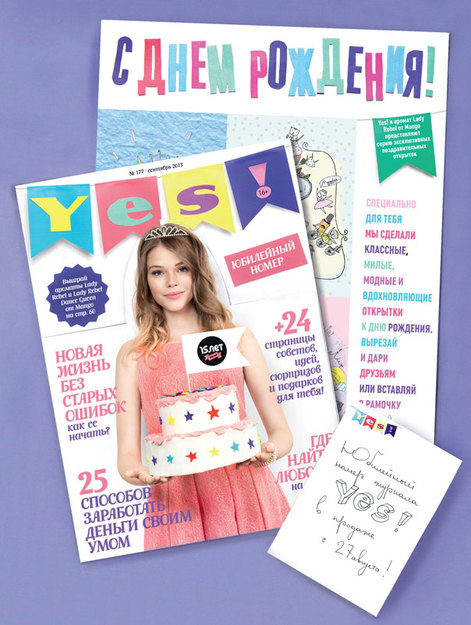 In honor of its 15th anniversary, Yes! magazine prepared loads of surprises and gifts for its readers. The anniversary issue will be released with a gatefold cover and special inserts — exclusive greetings cards emblazoned with striking Yes! designs. According to tradition, Yes! will raffle off amazing prizes, including real diamonds and a trip to Britain.
Readers will also enjoy an additional 24 pages of pleasant surprises and great gifts, helpful tips and interesting ideas to help them hold the coolest parties in the world by preparing unusual treats, making unforgettable invitations, using original room decorations, wearing beautiful makeup and so on.
The magazine's editors explain how they ended up working for Yes! and take readers on a tour of their workplace with a video version airing in the Team column on Yes! TV.
In this issue readers will also learn how and where to find their one true love in life, how to start a new life without repeating past mistakes, the purpose and practical necessity of obtaining an education, which kids become the coolest at school and which end up as losers later in life and also, how to become the most stylish in the class.
Young ladies can determine their level of psychological maturity with the quiz "What age are you?" The Professions column examines the work of designers and decorators. In Life Experiences, four readers share their candid stories of becoming young mothers. And in Main Characters, readers will learn about the best and most famous friends of Yes! magazine.