Cosmopolitan Psychology in September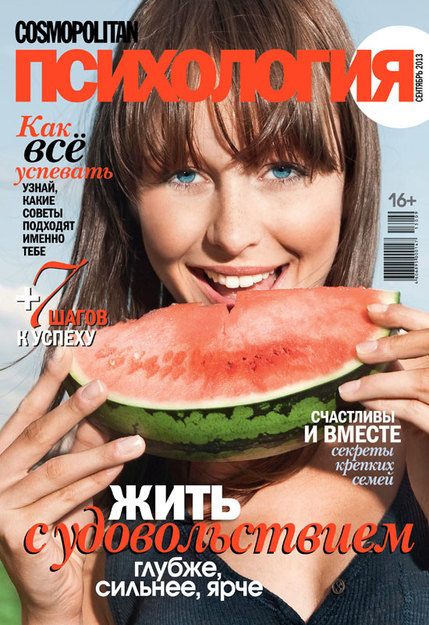 The September issue of Cosmopolitan Psychology is devoted to investigations.
Also in this issue:
Who profits from psychological training?
How to identify unscrupulous psychologists?
September is the start of a new fashion season: a special section on the fall-winter 2013/2014 fashion trends;
The third stage of the Career Boost contest.
A promotional campaign accompanying the release of the September issue marks the official start of the magazine's cooperation with the Vesna (Spring) federal radio station. A Cosmopolitan Psychology segment with Editor-in-Chief Olga Zamyatina will air on the station three times per week and will feature discussions of topics appearing in the latest issue of the magazine. Internet resources such as SMM, mailings and competitions will also be employed as part of the PR support.
The September issue went on sale August 21.