National Geographic Russia Photo Exhibition on Tverskoi Bulvar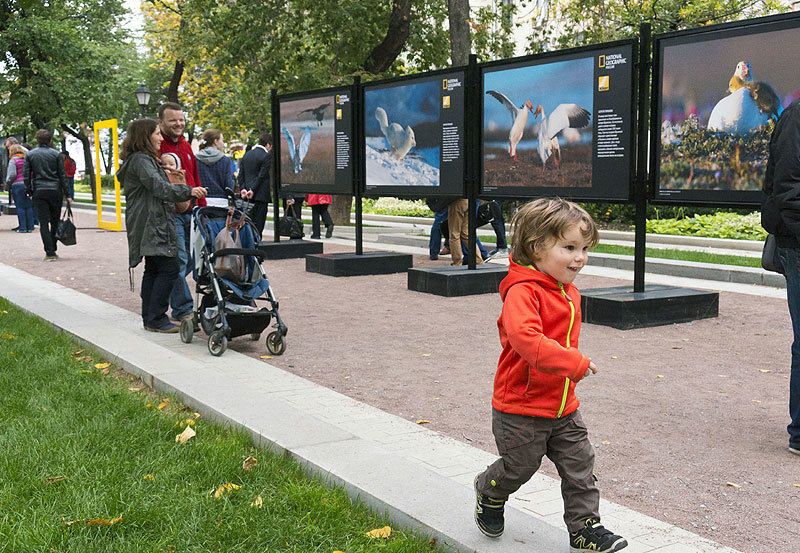 With support from the Nikon company, National Geographic Russia organized a photo exhibition of works by Sergei Gorshkov titled "Wrangel Island: Oasis in the Ice" that opened September 10 in the central parkway of Tverskoi Bulvar in Moscow.
Wrangel Island is one of the most difficult to reach wildlife sanctuaries in the world today, and visitors must obtain several government permits simply to gain admission. Just reaching the island is a task in itself. In winter visitors must fly in by helicopter, and in summer travelers approach by icebreaker ship. Photographer Sergei Gorshkov captured his photos during a special expedition to the island, and his works depict his adventures in this land of brutal cold and wind — home to flora and fauna expressly suited to this hostile environment. Exhibition visitors will enjoy images of the island reserve with its walruses, polar owls, lemmings, arctic foxes, musk oxen, wolves and many other animals that live in this protected corner of the Russian Arctic.
The exhibition  "Wrangel Island: Oasis of Ice" will be on display on Tverskoi Bulvar through October 15. Admission is free.
Photo: Vladimir Filonov.