Collector's Edition of National Geographic Russia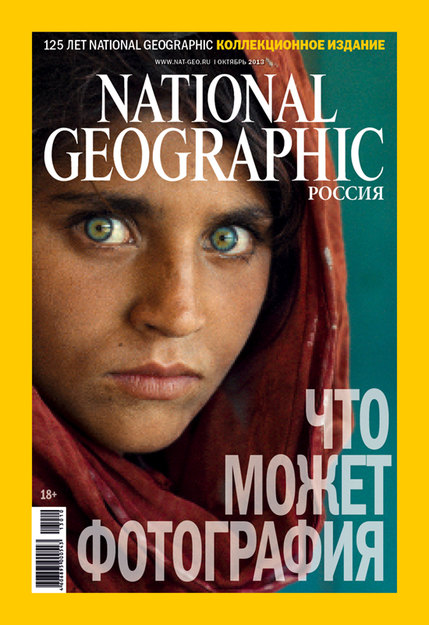 National Geographic celebrates its 125th anniversary this October. National Geographic Russia will release a collector's edition devoted to photography especially for the occasion.
A camera in the hands of a photographer is not only a powerful tool for understanding the world and humanity but also an effective means for changing reality and overcoming stereotypes. The cover features the 1985 photo of Afghani girl Sharbat Gula that became the most famous cover image in the history of the National Geographic magazine.
Also in this issue:
Comfort at what price? Simply by purchasing ordinary electronic devices, we help fund monstrous violence in the Congo.
The Earth's ice cover is rapidly disappearing. How do melting glaciers threaten life?
The face of America. The United States is no longer divided between black and white. Each year, an increasing number of people report themselves as belonging to two or more races.
The real North Korea: The truth can be found somewhere close at hand — or the reality of the totalitarian regime: a hidden camera report.
The new ark. New zoos are on the horizon. Scientists believe that priority will be given to species needing protection.
Photomania. From the moment we take our first digital picture, we can call ourselves photographers — but where is the line between professional and amateur?
The issue went on sale Oct. 1.