A Trip to the Edge of the World with Custom Publishing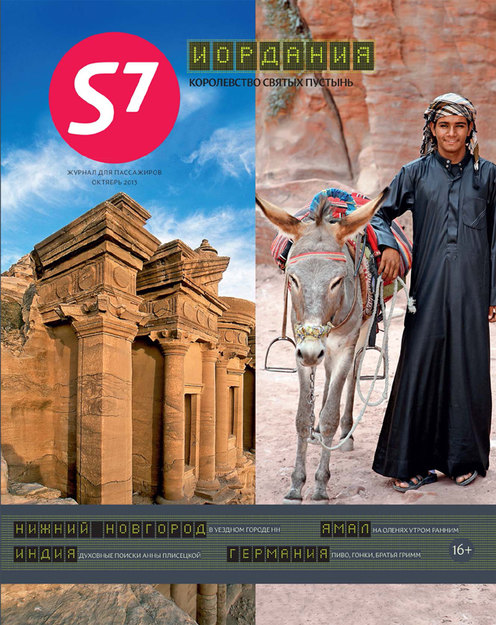 In October, Custom Publishing invites readers of the S7 in-flight magazine to visit Amman, where the inquisitive traveler will find surprises around every corner; take a spiritual quest in India with ballerina and actress Anna Plisetskaya; drop in on the edge of the world — the snow-covered Yamal Peninsula; and trundle about on a tram in the town of NN. After that, we'll rent a car and explore the route from Munich to Nuremburg; stroll about the world's largest opera stages with singer Maria Gulegina; discover the secret locales, passwords and rendezvous places unlocking the way to a delicious lunch; try on hats that have no need of hatboxes and that fit easily into your pocket; and read the short story "You, My Son…" by Sergei Shargunov.
As always, the magazine contains useful and topical information that passengers will find of practical value and that will help them pass the time pleasantly. Each new issue is full of flight routes, stories, people, myths and delectable treats from around the world. You will never be bored with S7 magazine.