Wedding at Charitable Vera Wang Fashion Show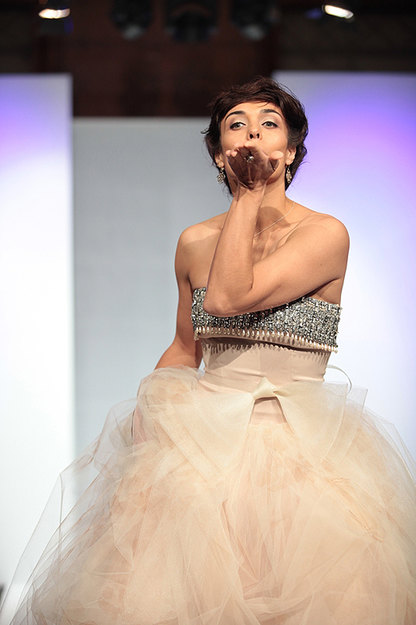 Wedding magazine served as a media partner to the Vera Wang charitable fashion show of wedding and evening dresses that was held Saturday, Oct. 5, as part of the Moscow Wedding Road Show international festival.
Wedding magazine Editor-in-Chief Lika Dlugach took part in the show, along with such other famous women as Natalia Ionova (a.k.a. Glukoza), Tatiana Lazareva, Sofiko Shevardnadze, Natalia Sindeyeva and Dozhd TV program anchors Anna Mongait, Lika Kremer, Tatiana Arno, Maria Makeyeva, Ksenia Chudinova and Kulle Pispanen. The fashion show featured 12 haute couture dresses from a variety of collections.
Following the conclusion of the show, the MCs for the evening, Alexander Pushnoi and Mikhail Shats, conducted an auction that raised more than 400,000 rubles ($12,400) for the Sozdaniye (Creation) charitable foundation.
All over the world, brides dream of wearing a dress by Vera Wang, the recognized queen of wedding fashion. Her past clients include Mariah Carey, Jennifer Lopez, Ivanka Trump, Jessica Simpson, Victoria Beckham, Uma Thurman, Sharon Stone, Avril Lavigne and many others — not to mention that Vera Wang dresses are some of the most memorable "stars" of the Oscars every year.