Secrets of Hollywood Friendship from Custom Publishing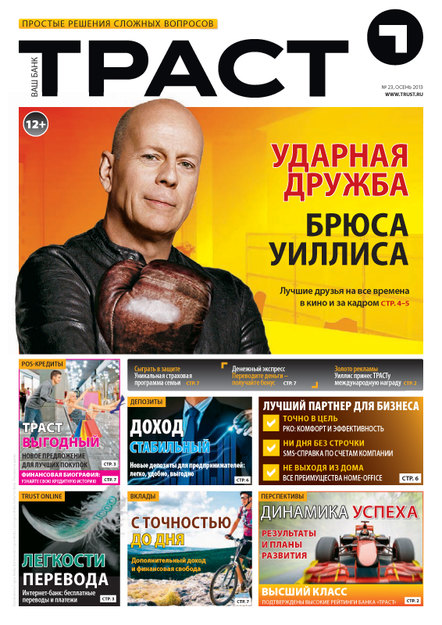 Will Smith offered him advice after his divorce. Kevin Costner asked him to be the best man at his wedding. David Letterman even let him host his late night show once. The fall issue of Vash bank TRUST, produced by the Custom Publishing Division of Sanoma Independent Media, reveals Bruce Willis' secrets to good friendships.
The "Die Hard" actor does not surround himself only with a band of big-name buddies, but with real friends whom he met before he became famous. Bruce Willis likes to say that he does everything possible each day not to take his superstar status too seriously, and his actor friends are more than willing to help.
As always, the newspaper contains useful information about new offers, helpful services and profitable promotions from the bank.
Vash bank TRUST is published in both paper and iPad versions.