Yes! Trendy Issue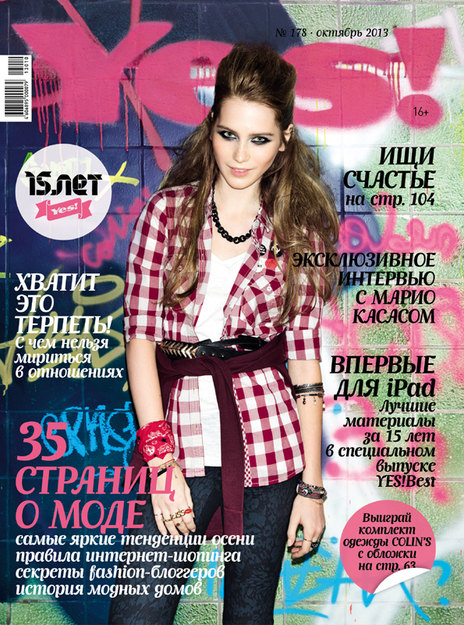 A substantial portion of the October issue of Yes! is devoted to fashion — screenings and collections as well as designers and their homes. Editors offer tips on assembling a basic wardrobe so that you'll never be caught "with nothing to wear." They also single out the most interesting trends of the fall/winter 2013-2014 season, share info on fashion weeks in different cities, offer a quiz on the fashion industry, reveal the secrets of online shopping and interview popular bloggers. The October issue marks the launch of a new monthly column, Name, devoted to the history of prominent brands, iconic items and great fashion designers.
In the Boy&Girl section, readers will find the article "Enough is enough!" that looks at relationship problems young women should never ignore. The retro section "In search of happiness" will help readers find joy in everyday life, and a retro story told from the point of view of a kitten will bring even the most unemotional and heard-hearted person to tears.
The October issue of Yes! also includes an exclusive interview with Spanish actor Mario Casas timed to coincide with the release of the film "The Witches of Zugarramurdi," which has Casas in the starring role.