2013 National Geographic Traveler's Awards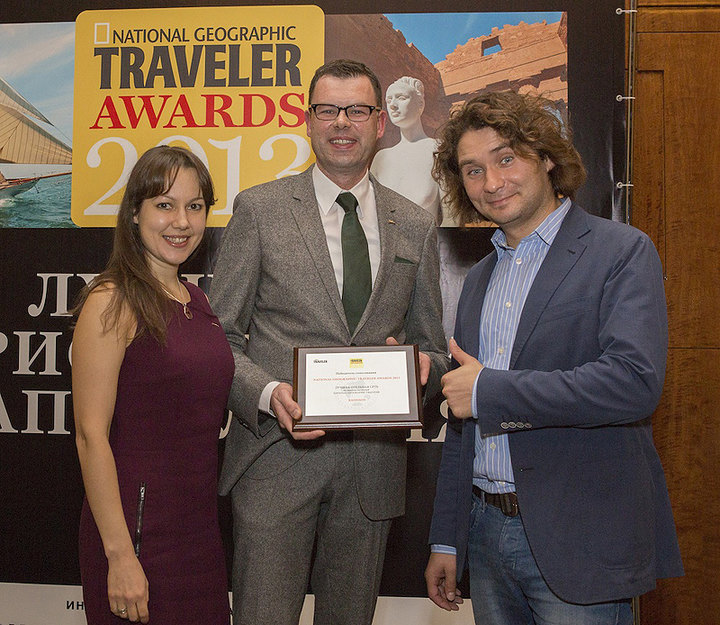 National Geographic Traveler magazine presented the results of the online voting for the 2013 National Geographic Traveler's Awards that selected the best travel destinations for each of the most popular vacation types. The awards ceremony was held on November 6 in the Lotte Hotel – Moscow on Novinsky Bulvar.
The site www.nat-geo.ru has conducted the annual online vote since 2011, with all visitors to the site welcome to participate. The voting was held in 13 categories, with two new additions this year: Best Travel Community and Best Cruise Company. More than 65,000 people cast votes this year.
Greece was named Best Beach Vacation, Italy took the honors for Best Vacation with Excursions and Switzerland won for Best Winter Vacation. Voters chose New Zealand for Best Ecotour and Australia for Best Adventure Vacation. Lake Baikal took first place for Best Tourism in Russia and Armenia was awarded Best Discovery of the Year. Once again, Israel was selected for Best Tourism for Health.
Lufthansa walked away with the Best Airline award, Royal Caribbean International won as Best Cruise Company and Radisson earned the top spot for Best Hotel Chain. The site ostrovok.ru was voted Best Internet Service and tours52.ru was named Best Travel Community.
National Geographic Traveler magazine editors also presented awards for their favorites. Cappadocia took the honors for Best Photo Discovery, Transaero was recognized as the Best Airline, oktogo.ru won for Best Internet Service and the Moya Planeta (My Planet) club and channel was named Best Travel Community and TV Travel Channel.
The ceremony was enlivened with performances by the Oriental Dance Theatre presenting a medley of folk dances from the Maghreb (Algeria, Tunisia and Morocco), the Flamenqueria concert group giving a vigorous music and flamenco dance performance and the talents of Nathanael Edson Barros Morais (Contra Mestre Tico) — one of the best capoeira dancers of the Cordao de Ouro school.
The awards results will be published in the November-January issue of National Geographic Traveler magazine that goes on sale November 19.