"125 Years of National Geographic" in St. Petersburg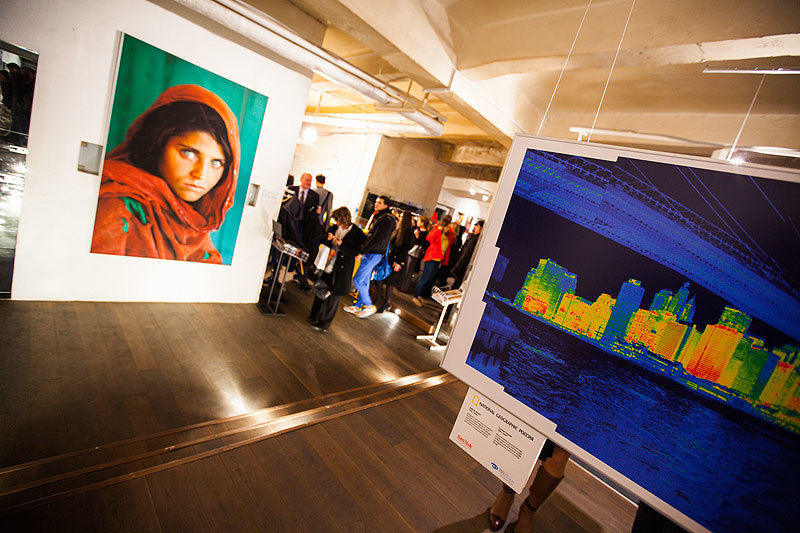 The official opening of the "125 Years of National Geographic" photo exhibition, organized by National Geographic Russia magazine with support from the SanDisk company, was held at the Loft Project Etogi cultural center on November 20.
National Geographic Russia magazine Editor-in-Chief Alexander Grek opened the exhibition. He was followed by U.S. Consul General in St. Petersburg Bruce I. Turner, Sanoma Independent Media board of directors member and National Geographic Russia magazine CEO Tatiana Shalygina, head of SanDisk in Russia and the CIS Rustam Nesterovich, Russian Geographic Society vice president Kirill Chistyakov and Museum of the Arctic and Antarctic director Viktor Boyarsky.
The "125 Years of National Geographic" photo exhibition is dedicated to the magazine's anniversary and includes 125 photographs made by legendary photographers and explorers from 1888 and the present. The exhibition portrays the history of National Geographic through images of its research and discoveries over the years.
Each image depicts a particular milestone in the history of the magazine. National Geographic magazine has long been considered an authority on photography: on the pages of this publication, readers first saw color, underwater and night shots and the first journalistic stories told through pictures. The exhibition's rare photos enable visitors to glimpse global expeditions, unusual traditions and the most unexplored places on the planet. One of the main elements of the exhibit is the famous image of the Afghan girl with the piercing green eyes, an image captured by photographer Steve McCurry.
The exhibition is located at 74 Ligovsky Prospect, runs from November 21 through December 21 and is open daily from 9 am until 9 pm. The cost is 290 rubles, but admission is free from 9 am – 10 am.
Photo: Viktor Sukhorukov for Nevskiye Novosti