Custom Publishing on the Slopes of Innsbruck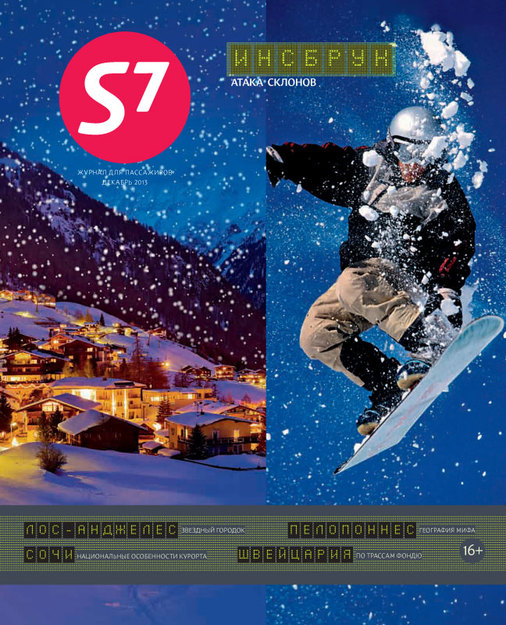 In December, Custom Publishing will join the readers of the S7 in-flight magazine for a trip to Innsbruck — a city that never fails to delight its guests with Alpine Christmas romance, ski runs offering large doses of adrenaline and sleigh rides in the moonlight. Then we're off to the U.S. to ask renowned producer and director Timur Bekmambetov about the Los Angeles movie gold mine, and over to the Sochi 2014 Winter Olympics site to have a new meeting with old acquaintances. After that, we'll rent a car and spin through fantastic Rio de Janeiro and environs; stroll through the Peloponnesus studying ancient artifacts; sample filling and steaming hot meals on Switzerland's ski slopes; talk about what to expect and who to watch at the World Cup next summer; follow the advice of fashion designers in search of the best New Year's style; and read an excerpt from the book "The Perks of Being a Wallflower" by Stephen Chbosky.
As always, the magazine contains useful and topical information that passengers will find of practical value and that will help them pass the time pleasantly. Each new issue is full of flight routes, stories, people, myths and delectable treats from around the world. You will never be bored with S7 magazine.
Welcome aboard!