January Issue of Yes! on the iPad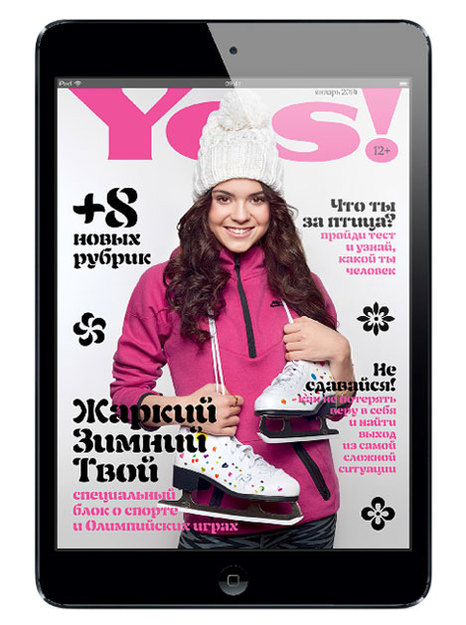 In the run-up to the New Year's holiday, Yes! decided to give a gift to its readers by releasing the iPad version of the January issue a few days earlier than the printed magazine. The Yes! app for the iPad includes super-creative and interactive materials augmented with music that plays here and now, video you can view without leaving the app, self-scoring psychological quizzes, animated text and pictures you can control and many other interesting surprises.
Yes! also decided to kick off the New Year with a new look: starting in January, the magazine will have a completely new design, font and layout as well as several new columns primarily featuring people – unusual or talented individuals, those you would like to know better and those whose example is worth following.
Also in this issue:
Interactive quizzes that help you learn more about yourself and find out just what type of "bird" you really are;
Tips on how to get out of an awkward situation without losing face;
Ten ideas for the most romantic winter dates;
Advice on how to maintain faith in yourself and cope with difficulties;
A special section on winter sports and the Olympic Games.
Three-time Russian figure skating champion Adelina Sotnikova graces the cover of the January issue.
Readers can download the January issue of Yes! for the iPad from the App Store.