National Geographic Russia in January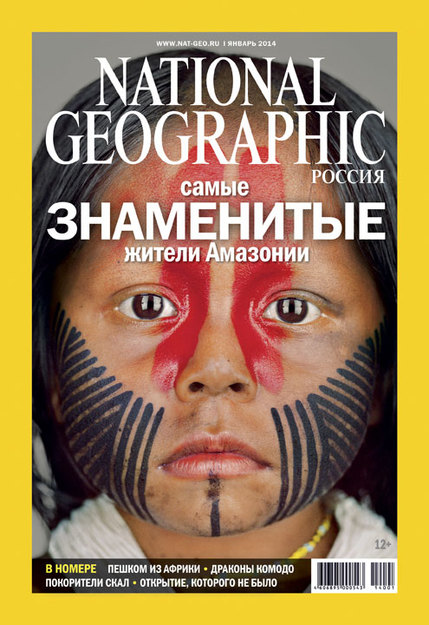 In the January issue of National Geographic Russia, readers will find material on the most famous denizens of the Amazon and how the people of the Brazilian Kayapo tribe prepare a young woman for one of their rituals according to the local notions of beauty.
Also in this issue:
Cabinet of curiosities: Both physical and virtual scientific collections hold secrets of the universe.
A dangerous expedition: Few could attempt what these climbers set out to do — scale the crumbling and sheer limestone cliffs above the Gulf of Oman.
Komodo dragons: The largest lizard in the world, reaching up to three meters in length and 90 kg in weight, the Komodo dragon can run up to 19 km per hour over short distances.
The Great Journey: Read a fascinating article about Paul Salopek's seven-year foot journey from Africa to Tierra del Fuego.
Failure is also a result: History proves that if there had been no unsuccessful expeditions, many discoveries would never have been made. The ability to cope with failure increases the chances of success.
The new issue went on sale December 24.