Yes! Presents new film: "V sporte tolko devushki"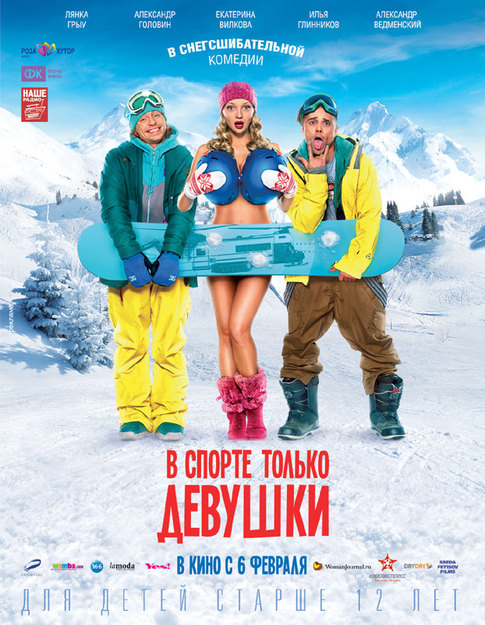 Yes! magazine will serve as media partner to the movie "V sporte tolko devushki," ("Sporting Chicks") a new comedy from producer Alexander Tsekalo.
The film's plot revolves around the Russian women's snowboard team and their preparations for the Olympic Games. Three 18-year-old men on the run from the police dress up as female snowboarders and make professional descents on the snowboard slope to elude their pursuers. Impressed, and thinking they are women, the trainer of the women's team invites them to join them at the testing grounds for the main event. The young men see it as a golden opportunity to train on Olympic facilities in the company of beautiful women — and to avoid the cops. The trio head for Sochi where they end up in one funny, romantic and thrilling adventure after another.
As media sponsor, the Yes! logo appears on advertising materials including city formats in the regions, posters in movie theaters and on plasma screen rotations in the subway, airports and fitness centers. In addition, Yes! magazine product placements occur in five of the film's scenes and viewers can catch a glimpse of the magazine's logo on the leading characters' clothing.
The leads are played by popular young actors Alexander Golovin, Ilya Glinnikov, Yekaterina Vilkova and Lyanka Gryu. "V sporte tolko devushki" will appear in movie theaters beginning Feb. 6.