National Geographic Exhibition in St. Petersburg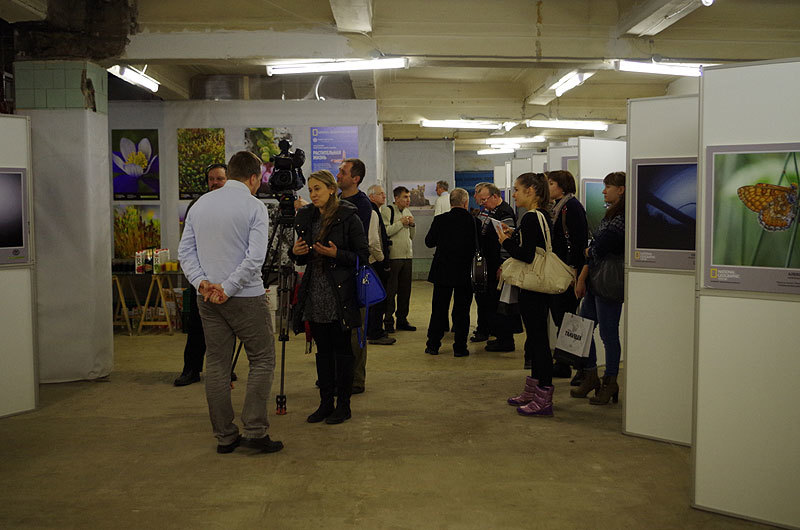 The 2013 Wildlife of Russia photo exhibition containing the best works of the eponymous photo contest by National Geographic Russia magazine and the Russian Geographic Society began its tour of Russia's regions. The exhibition opened at the Loft Project Etazhi art venue in St. Petersburg on Feb. 5.
National Geographic Russia magazine editor-in-chief Alexander Grek opened the event. Loft Project Etazhi representatives Svetlana Polynkova and Nadezhda Makarova emphasized the importance of the fact that the exhibition began its tour in St. Petersburg. They also spoke of the collaboration between the art venue and the magazine and the success of their previous joint project — a photo exhibition devoted to the 125th anniversary of National Geographic.
Russian Geographic Society Vice President Kirill Chistyakov shared his impressions, saying that the project gives urban residents an opportunity to glimpse Russia's untouched natural beauty that they would not normally have in daily life. Russian State Museum of the Arctic and Antarctic Director Viktor Boyarsky expressed his gratitude to National Geographic Russia for organizing such projects, adding that they have both artistic and educational value.
The photo exhibition is open daily from 9 a.m. until 9 p.m. and will run until Feb. 27 at 74 Ligovsky Prospekt in St. Petersburg. General admission is 290 rubles. Patrons entering the exhibition from 9 a.m. – 11 a.m. and children under 11 are free.