Yes! in February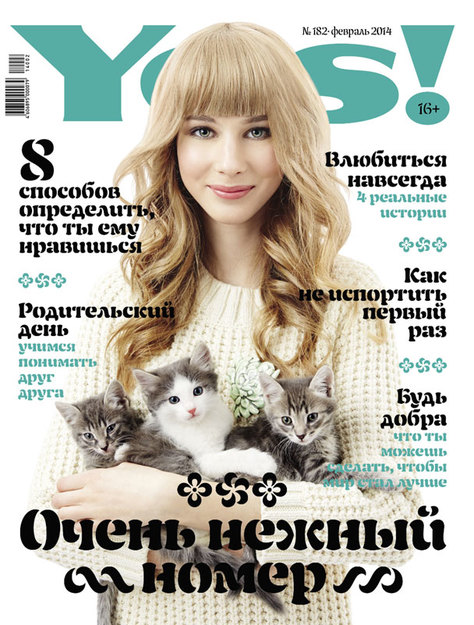 This year, Yes! decided to devote the February issue to tenderness — love, friendship, clothes in pastel tones, make-up for sensitive skin, relations with parents and good deeds.
The article "Parent's day" will help readers learn how to build relationships with loved ones. "Of one's own free will" explains what you can do to make the world a better place. In the "Love to Order" quiz readers will learn which romantic story best suits them, "Eight ways to discover if he likes you" explains how to find your other half and "Degrees of closeness" explains in detail how to avoid spoiling the "first time."
Also, editors prepared a special Valentine's Day surprise for all loving couples: the Yes! "Ideal Date" super contest hosted on the yes.com.ru site. The winning couple will start their evening at one of Moscow's most romantic ice skating rinks then watch a movie in the last row with a huge bucket of popcorn, dine in a cozy café and enjoy great gifts from the magazine and sponsors.