Yes! Brings Good Luck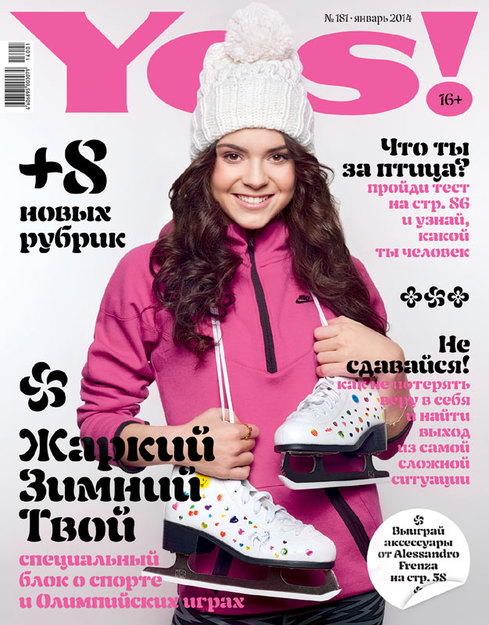 On February 20 Adelina Sotnikova, the cover girl of the January issue of Yes! magazine and a true princess of the ice, became the first female figure skater in Soviet and Russian history to win the gold in singles competition.
In an exclusive interview with Yes! shortly before the Olympics, Sotnikova admitted that she dreamed of winning the gold at the Games and that the most important thing for her was to mentally prepare for the performance, explaining that even in moments of doubt you must hold your head high and remain confident.
Last year, Sotnikova became the face of the Nike Play Russian advertising campaign, and she takes pride in her role promoting the strong Russian character. After all, only Russians are unstoppable: "We forge on and always achieve our goals," she said. Adelina Sotnikova did just that by achieving her dream of winning an Olympic gold medal.
Congratulations! We're proud of you!