Custom Publishing Visits Malaga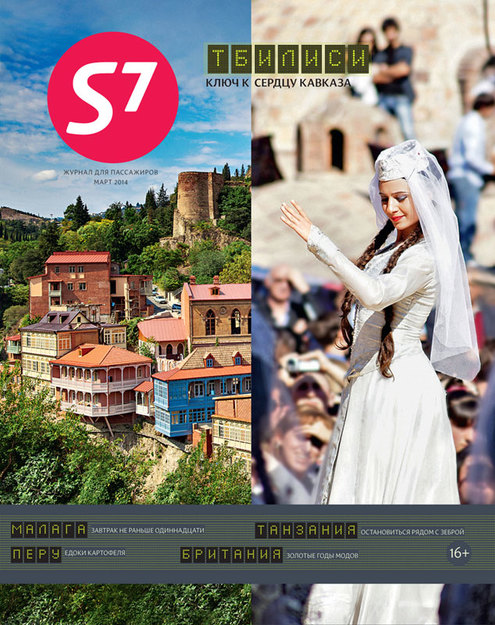 In March, Custom Publishing invites the readers of the S7 inflight magazine to Malaga for an atmosphere of antiquity that contrasts with the city's unusually expressive and dynamic residents; visit with singer Dina Garipova who traveled to Malmo, Switzerland for the 2013 Eurovision contest and found herself in a world of fairy tales; and ensconce yourself in lacy Georgian hospitality. After that, we'll rent a car and head off through African splendor for Tanzania; go to Peru to study the high-altitude dishes of the Andes; get to know the "Inside Out" street performers; recall the golden years of fashion and the ever-elusive Harry Houdini; wax nostalgic for the Orient from the folds of a comfy kimono and take a look at J.K. Rowling's latest book written under the pseudonym of Robert Galbraith.
As always, the magazine contains useful and topical information that passengers will find to be full of practical value and that will help them pass the time pleasantly. Each new issue is full of flight routes, stories, people, myths and delectable treats from around the world. You will never be bored with S7 magazine.
Welcome aboard!