The Moscow Times Launches New Site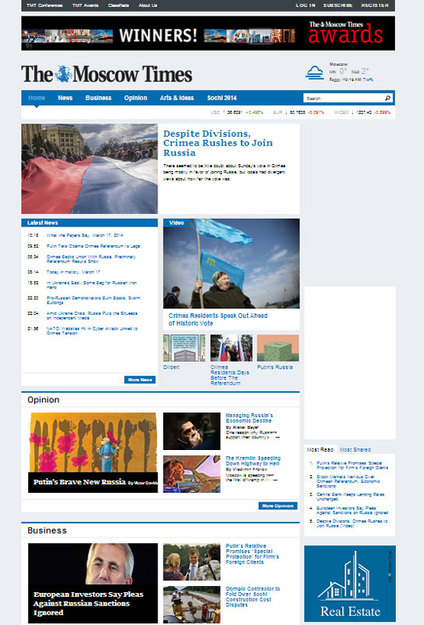 The Moscow Times newspaper launched an updated version of its website www.themoscowtimes.com.
The site introduced a new and more modern design, improved the interface between sections, updated the format for ads, corrected mistakes in the old platform, made improvements to existing sections and also added new sections, services and projects. The site's more convenient format has already generated increased user traffic.
As a next step toward improving its online presence, the newspaper will launch The Moscow Times app for the iPad in early April.