Custom Publishing on Ibiza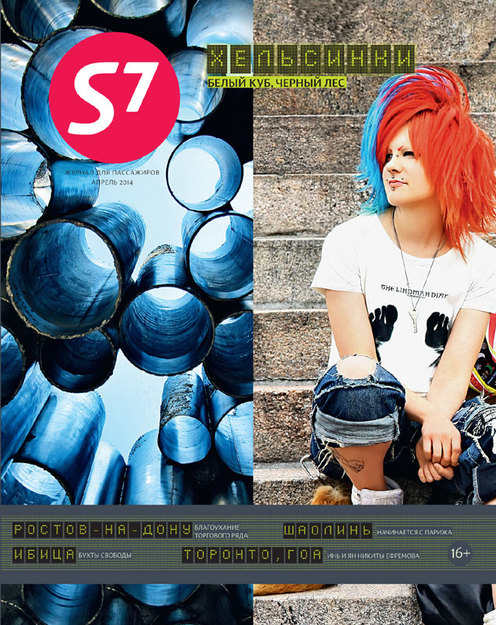 In April, Custom Publishing invites the readers of the S7 inflight magazine to Helsinki, a city that gives nature its due and is not afraid to experiment; travel along with actor Nikita Yefremov to well-organized Toronto and chaotic Goa; visit Rostov-on-Don to sample crayfish and find contemporary art. After that, we'll rent a car and wheel through the sunny vacation getaway of Ibiza; look at diets around the world; meet monks who jump from the Eiffel Tower; learn the story of a movie in the context of a fairy tale; try on a hat with veiling and read excerpts from "Cosmopolitan," a new book by Alexander Genis.
As always, the magazine contains useful and topical information that passengers will find to be full of practical value and that will help them pass the time pleasantly. Each new issue is full of flight routes, stories, people, myths and delectable treats from around the world. You will never be bored with S7 magazine.
Welcome aboard!