National Geographic Russia Exhibition in Sevastopol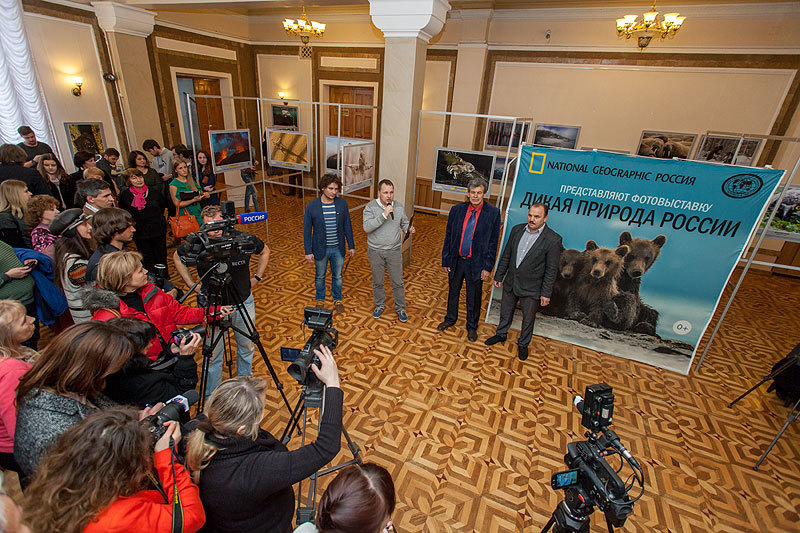 National Geographic Russia magazine and the Russian Geographic Society are holding their Wildlife of Russia photo exhibition featuring the most striking and interesting works from the eponymously titled 2013 contest at the Culture and Arts Center in Sevastopol.
Sevastopol residents will find unique shots from all over Russia that put the country's amazing natural beauty on full display. They can also take part in the 2014 Wildlife of Russia photo contest underway on the nat-geo.ru site from April 1 to September 2014.
National Geographic Russia Editor-in-Chief Alexander Grek opened the exhibition in Sevastopol. His remarks were followed by words from Andrei Shorshin, advisor to the Russian Geographic Society's Information and Media Department of the executive directorate. National Geographic Traveler Editor-in-Chief also came to Sevastopol, his hometown, for the exhibition.
As receiving hosts of the event, Alexander Popov and Igor Zenin — respectively the director of the Sevastopol Culture and Arts Center's Vernissage Gallery and the CEO of the Sevastopol Culture and Arts Center and honored Crimean arts figure — also spoke at the exhibition opening.
The exhibition runs until April 26 and is open 10 am – 6 pm Monday through Saturday. Admission is free.