Na Rublyovka newspaper at Coffee Tasting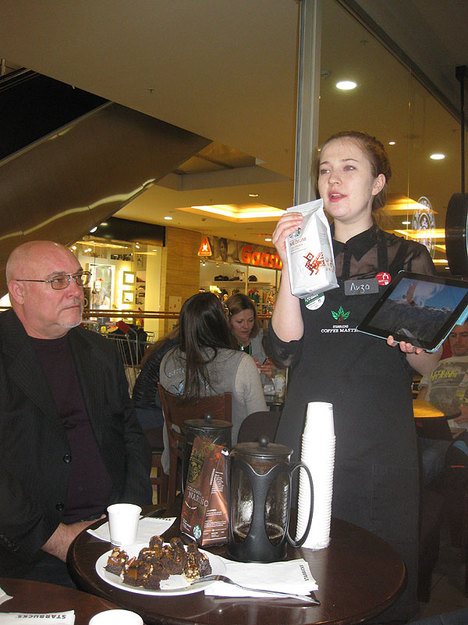 Na Rublyovka newspaper provided support for a seminar on the history of coffee and a sampling of the Colombia Narino blend at Starbucks in the Europark shopping center in Moscow.
Participants talked about their favorite coffees and methods of preparing the drink. Then the coffee master explained that the coffee for Colombia Narino is gathered near Nariño, Columbia at an altitude of 2,300 meters above sea level and also revealed the subtler points of how to prepare it — namely, that the coffee's aroma finds best expression when brewed in a Turkish brewing pot, but that the flavor is more robust when prepared in a closed French press.
The tasting process consisted of four stages, with guests learning to recognize and evaluate the coffee's unique bouquet, testing the proper method for drinking coffee, discriminating between the nuances in flavor and, lastly, discovering the art of food-pairing — identifying which foods go best with which coffees. As an additional treat, each guest received complimentary cheesecake rings made by the Odintsovo bakery Izyumka.