Wedding School Offers New Lessons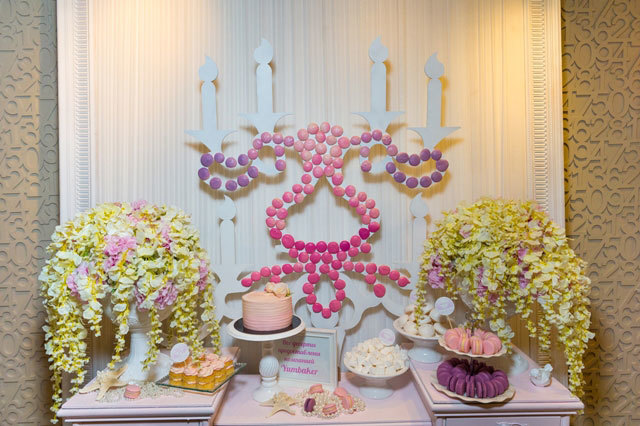 Wedding magazine and the Wedding Factory agency teamed up to conduct the latest session of the Wedding School at the Mamaison All-Suites Spa Hotel Pokrovka on April 13. White Décor decorated the event hall in a Moulin Rouge motif and guests posed with mimes for photos against the elegant background.
Hotel representative Alsu Abdullina delivered the opening remarks. She detailed the services provided by the hotel: banquet halls, squares suitable for wedding ceremonies, options for stag and bridal showers and so on. The Vanil salon followed with a showing of wedding dresses and renowned singer Sati Kasanova was transformed into a stunning bride with a stylist from the Fen Dry Bar providing her make-up and hairstyling.
After listening to lectures on "How to make a wedding budget in Russia" and "Planning and organizing the budget for a wedding abroad" guests were treated to a program of entertainment. The Stolitsa ballet company performed a work entitled Skyfall and the Mila Raketa group performed songs from the repertoires of Mireille Mathieu, Zaz and Joe Dassin. During the breaks, guests enjoyed the talents of the all-woman Tanslu orchestra, took part in a perfume bar workshop, watched the art of making ice cream with liquid nitrogen and tasted the resulting dessert and also sampled macaroni pastries, Yumbaker marshmallows and Chinese tea. The Melvita company had guests try cosmetic products for the body and face as well as an "express facial" treatment. After their transformation, guests posed for photos on the Insta Box stand.
The White Décor company then gave a presentation on "The latest trends in wedding décor and the right way to budget for décor." The guests did more than just sit and listen – they tried their hands at making bridal bouquets, and the maker of the best one – according to Sati Kasanova – received a White Décor gift certificate. Wedding photographer Marina Muravnik explained how to choose a photographer and the most important points in a photo shoot, the time for the shoot and wedding make-up.
As the evening ended, JenniRose confectioners treated guests to an enormous White Angel cake. Guests also stood in for a photo shoot with Sati Kasanova. According to tradition, a prize raffle helped close out the event, with the lucky guests winning a gift set of Melvita French organic cosmetics, JenniRose confectioners gift certificates and a free weekend with spa programs from the Mamaison  All-Suites Spa Hotel Pokrovka. The Vanil salon also raffled off jewelry items and the Wedding Factor agency gave away a free consultation for a bride and bridegroom.