New Issue of National Geographic Traveler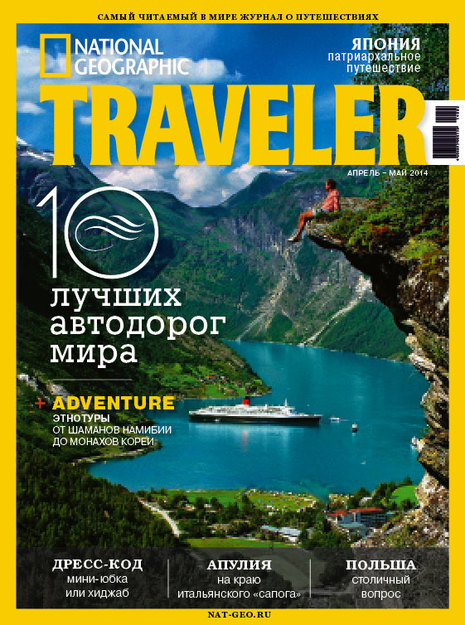 Find a report on patriarchal Japan in the latest issue of National Geographic Traveler magazine. The chief editor went to Japan where he observed a tuna auction, lived through an earthquake, took a calligraphy lesson from a geisha girl and tried to fathom the mysterious Japanese soul. Learn more in this month's main story.
Also in this issue:
Story in photos: the most beautiful ethnic holidays in Russia;
Weekend: walking in Vilnius, learn about Marc Chagall's heritage in Vitebsk and go horseback riding in Tver;
Touring Russia: journey through Ingushetia, go fishing on the Yugorsky Peninsula and tour Torzhok by Jeep;
Strategy: what you need to know about the dress code;
The taste of Provence: how to cook a real bouillabaisse;
People: tobogganist Albert Demchenko talks about Bavaria;
Roads of the world: the most beautiful road trips;
Two capitals: residents of Warsaw and Krakow reveal local secrets;
Puglia: how to celebrate the Taranto festival in the south of Italy;
Rio de Janeiro: a weekend in the city of eternal sunshine: beaches, samba and soccer;
Heads and tails: popular program hosts visited Dubrovnik;
Samara: the main attractions of this city on the Volga;
Ethno tours: take part in a Himba ritual, stay in a Buddhist temple in Korea and visit nomads in Iran.
Read this and much more in the latest issue of National Geographic Traveler. The issue went on sale April 22.