Special Issue of Cosmopolitan Psychology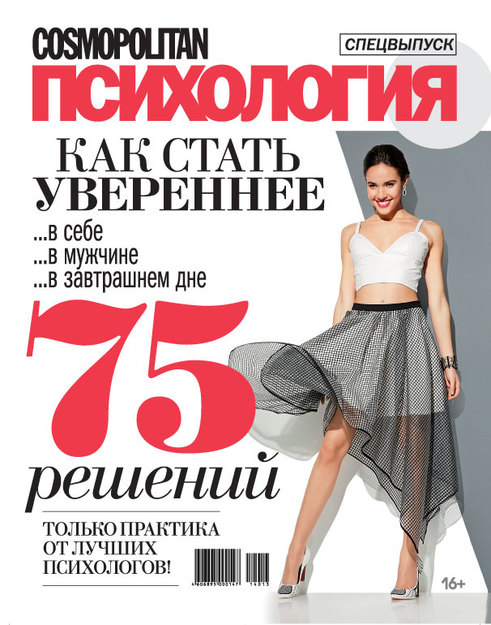 Cosmopolitan Psychology presents a special issue that explains "How to gain confidence in yourself, in your man and in the future." The biannual "Workbook" supplement is a unique collection of psychological quizzes and exercises created by top psychologists in cooperation with the magazine's editors. 
The special issue consists of three sections:
Self-confidence: Editors explain how to improve your self-esteem, cope with fears and prejudices and find the necessary inspiration for major achievements.
Confidence in your man: Learn just how close you are with your man, the "status" of your relationship and how you would both like it to be; find out how to set boundaries, properly express your feelings and learn to trust each other. Many of the exercises are most effective when completed together.
Confidence in the future: These exercises will help you take responsibility for the future, formulate goals and create your "happiness list" to aid you at all times and under all conditions.
The special issue is interactive: in each section readers are invited to make lists, take quizzes and perform creative tasks. All of the exercises are designed to promote self-awareness and identify problem areas that need improvement. As you turn the last page, you will feel far more confident in all areas of your life.
The special issue will be sold through July 22.