Around the World this Summer with Custom Publishing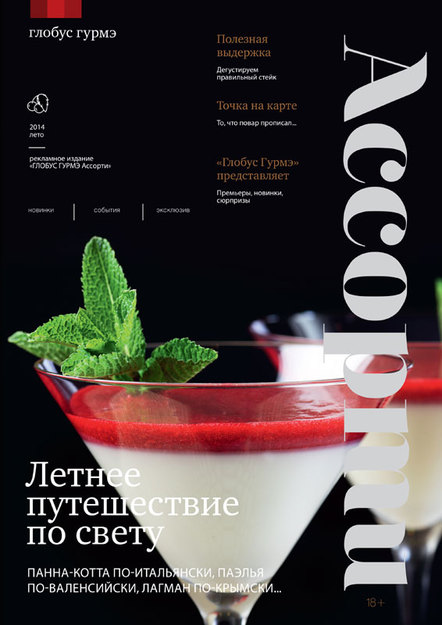 Custom Publishing presents the summer issue of Assorti magazine, produced for the Globus Gourmet deli chain.
In summer, when the craving for new vistas and experiences becomes stronger than ever, Globus Gourmet embarks on an amazing journey. Brand chef Jorge Seville has created a new summer menu that explores the traditions of different countries, explains the dishes of European, Arabian and even Tatar cuisine and discusses how to make new and unusual combinations of foods and flavors.
The new issue also looks at the new summer assortment customers will find in every department of Globus Gourmet delis: Belgian handmade pralines, "live" Finnish chocolate, French cheese aged in Sauternes and an impressive array of carbonated beverages made from the citrus fruits of sunny Italy.
Taste test the world, learn new food combinations and discover a passion for good food, fresh and natural products and, of course, travel!