National Geographic Russia Photo Exhibition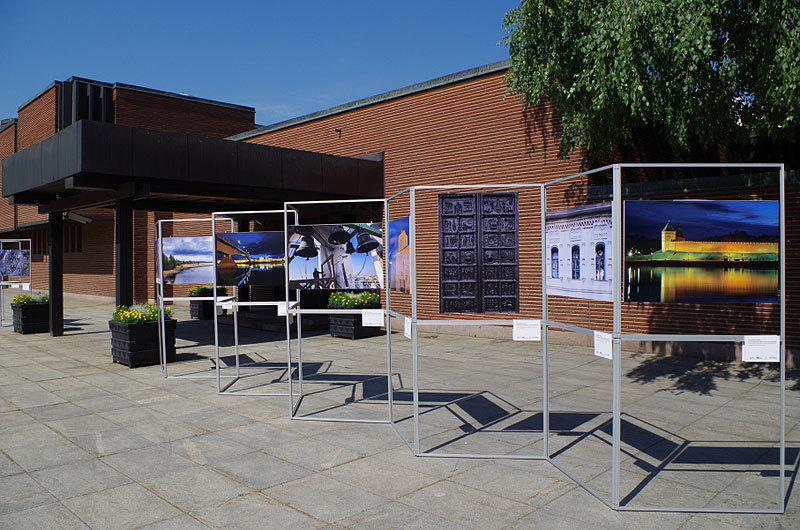 An exhibition of photographs taken during a recent National Geographic Russia magazine expedition in Northwest Russia opened at the Swedish Embassy in Moscow.
In May, National Geographic Russia editors joined Russian and Swedish scholars on an automobile expedition along the Novgorod–Pskov–Ivangorod–Novgorod route. This trip took in old historic roads that Erich Palmquist, a young Swedish officer, described in his late 17th-century Swedish manuscript "Notes on Russia: its roads, fortifications and borders." On special assignment for the Swedish king, the military reconnaissance scout Palquist performed the task brilliantly, leaving a priceless and beautifully illustrated document on the history of Russia prior to Peter the Great.
The Palmquist manuscript contains detailed descriptions of roads from Ingria into Russia and all the way to Moscow. With the help of this "17th century navigational system," National Geographic Russia editors recreated the route of the expedition and dubbed it, "Deep in Russia, deep in the past: in the footsteps of Erich Palmquist." An exhibition displaying photos from the expedition opened on the National Day of Sweden, June 6, at the Swedish Embassy in Moscow. The exhibition ran through June 11 and then began touring cities in Northwest Russia. An upcoming issue of the magazine will run material about Palmquist's manuscript.