Summer Issue of National Geographic Traveler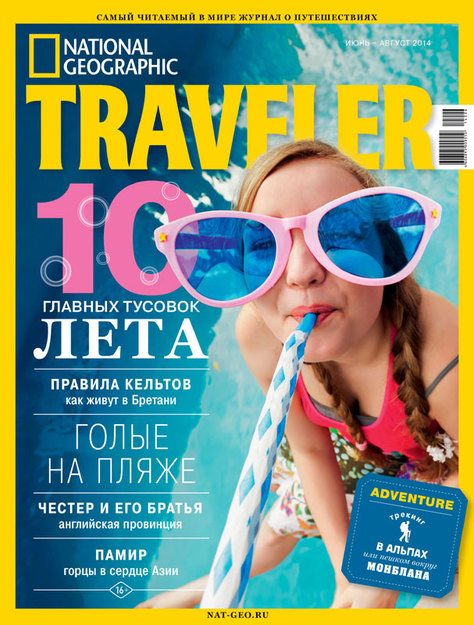 In the latest issue of National Geographic Traveler, read about 10 resorts where you can not only relax, but dance and live it up: Ibiza, the Isle of Wight, Barcelona, St. Tropez, Kazantyp and other no less "happenin'" spots.
Also in this issue:
Nudism. When and where did the movement originate? Is there any benefit from swimming naked? and What rules must you follow on a nudist beach?
Travel guide to Brittany. A guide to France's westernmost region: feel like a pirate, get caught in the rain, ride a barge down a canal, unravel the mysteries of ancient dolmens and visit the edge of the Earth;
Report from the Pamir Mountains. An NGT correspondent traveled to the Pamir Mountains to trek the dusty mountain roads, sample yak milk and observe the life of true mountaineers.
Diary of Demidov locales. Not only cities and towns, but also numerous mysteries and secrets arose near factories owned by the Demidov family. An NGT correspondent visited the two most famous places in the Urals connected with the Demidov family – Nevyansk and Suksun – to discover some of those little known facts.
A weekend in Chester. The small town of Chester is imbued with the spirit of English antiquity. It is worth visiting Chester for a couple of days to see the Roman ruins and enjoy the world as it looked in black and white movies. After that, stop by the town's nearby "big brothers" – Manchester University and the port city of Liverpool.
Adventure. Trekking in the Alps.
Food. Traditional Mediterranean cuisine.
Read all this and more in the latest issue of National Geographic Traveler.