Custom Publishing and Bruce Willis' Hobbies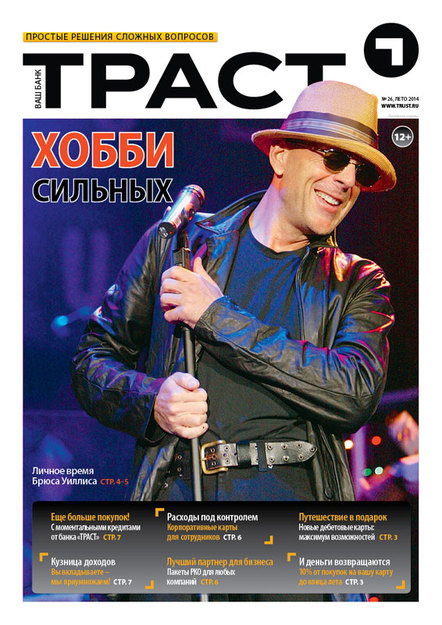 The summer issue of Vash Bank TRUST (Your Bank TRUST) features "Die Hard" star Bruce Willis in a story about what the actor likes to do in his spare time.
Per tradition, the issue also includes the latest news from the bank: "TRUST" winning prestigious competitions, strengthening its positions on the financial market and taking part in social campaigns. Private clients will also find something new: debit cards that allow users to accumulate points for travel to exotic countries, cash back credit cards and in-store instant credit right for essential items. Learn about favorable terms for interest-bearing accounts and how to play less for loans using the New Plan product.
Businesspeople will learn how to save on cash management and payment services, increase their companies' available funds with the help of convenient interest-bearing accounts and how to use new corporate bank cards to establish a system of cost control for employee expenses.
As always, the issue also includes new comics, Sudoku, entertaining celebrity news and a horoscope on love and finance.
The Vash Bank TRUST newspaper is published in both print and iPad versions.