National Geographic Russia Hosts Exhibition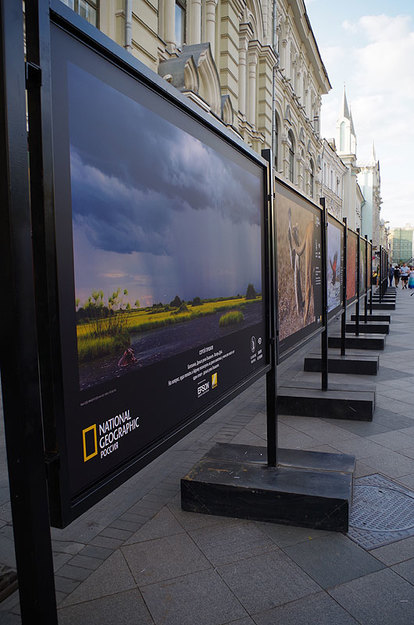 National Geographic Russia magazine and the "Taking Care of Your Eyesight" program sponsored by the Samson Pharma company present the "Perfect Look – Perfect World" outdoor photo exhibition. The exhibition, that celebrated its official opening at the La Ferme café, begins on Nikolskaya street across from building 8/1.
"Perfect Look – Perfect World" is a collection of professional photographer Sergei Gorshkov's best works on African wildlife and landscapes. Gorshkov captured the images in the vast landscapes of southwestern African countries Namibia and Botswana. The photographs depict the beauty of desert panoramas in which large wild animals reign as its undisputed masters.
Gorshkov photographed the scenes from a helicopter in an attempt to capture the unique landscapes and denizens of those regions. Visitors can also view photographs of leopards and lions taken on land, set against the expansive African savannah.
Epson and Nikon served as technical partners to the project.
The exhibition will run until the end of August. Admission is free.