Custom Publishing on the Hills of Prague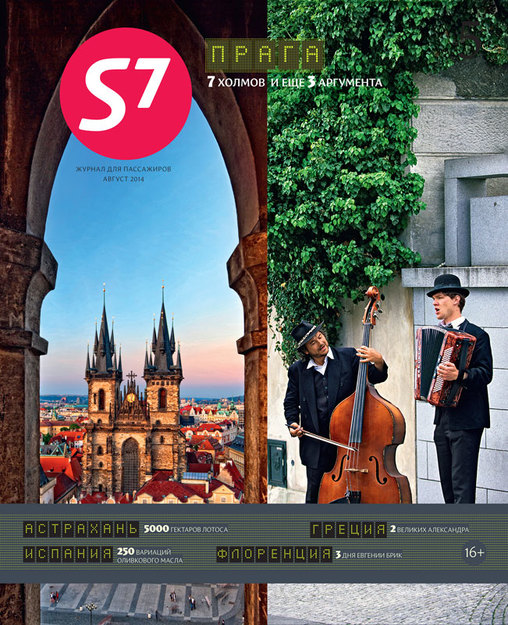 In August, Custom Publishing invites the readers of the S7 airline inflight magazine to climb the hills of Prague and delve into the city's myths; speak with actress Yevgeny Brik about "The Divine Comedy" and the director who is synonymous with Florence; journey to the fishing paradise of Astrakhan for its abundance of seafood and its endless vistas of lotus flowers in bloom; visit Skiathos, an island infused with the spirit of Greek poetry.
Then, sail on a yacht in the Adriatic Sea, carry out an olive "revolution"; learn about a service for high-flying birds; try on a tunic – one of this summer's must-have wardrobe items; read an excerpt from "The Enchanted Island. New Tales of Italy," a book devoted to Capri.
As always, the magazine contains useful and topical information that passengers will find to be full of practical value and that will help them pass the time pleasantly. Each new issue is full of flight routes, stories, people, myths and delectable treats from around the world. You'll never be bored with S7 magazine.
Welcome aboard!