Collezioni Donna in September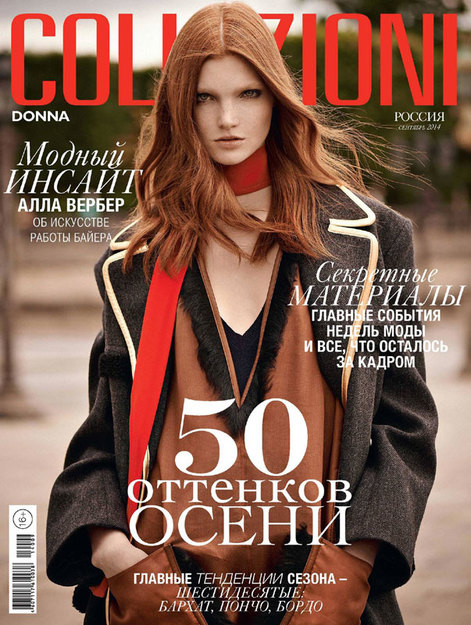 The September issue of Collezioni Donna magazine went on sale August 25. In this issue:
Fashion show diary: insiders look at the hottest fashion weeks;
Current and future fashions: interviews with top industry figures: Mercury senior buyer Alla Werber and the world's leading fashion journalist, Angelo Flaccavento;
Return of the swinging '60s: everything on this season's main trend;
Revival of the great fashion houses: who is doing it and how does it help us?
Season survey: fabrics, textures, silhouettes and colors;
A complete look at collections from the world's major fashion capitals;
Special for Collezioni magazine: an exclusive column by Britain's top fashion editor, Lisa Armstrong;
Collezioni field agents: highlights from the world of fashion by journalists who live where it's happening – secret closeout sales, the best showrooms and new names;
Interview with Julia Roberts: the path to a happy life;
Beauty: the best skin care products.
Collezioni: how fashion happens.