National Geographic Russia in September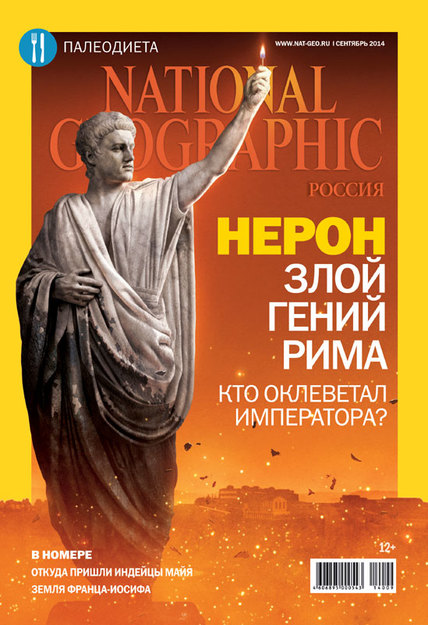 The cover story of the September issue of National Geographic Russia is devoted to Nero and his personality. Who was Nero – a monstrous villain or a great reformer? Although the Roman emperor's notoriety has endured for centuries, controversy remains over what he actually did and what type of person he was. It is very possible that he was not, in fact, a devilish fiend.
Also in this issue:
The Russian paradise flycatcher: It is a well-known fact that paradise flycatcher birds live in the tropics. But now it turns out you can find these beauties in Russia as well – the longtail paradise flycatcher.
Diets – past and present: Which is healthier – a meat or vegetarian diet? Should we return to the diet of our early ancestors, like fans of the popular "paleo diet" do? Can there really be a single diet suitable for all people?
The tomb of the supreme Mayan ruler: The discovery in the Guatemalan city of standing stones, Takalik Abaj, of the remains of an ancient Mayan ruler who lived 2,500 years ago, has helped scholars unravel the mystery shrouding the origins of the Mayan civilization.
The melting kingdom: The members of a scientific expedition to Franz Josef Land are attempting to answer the main question surrounding the "Russian Arctic" – Why is perennial ice melting and how does that affect the environment?
Read all this and much more in the new issue of National Geographic Russia magazine. The issue went on sale August 26.