RB.ru Relaunches Website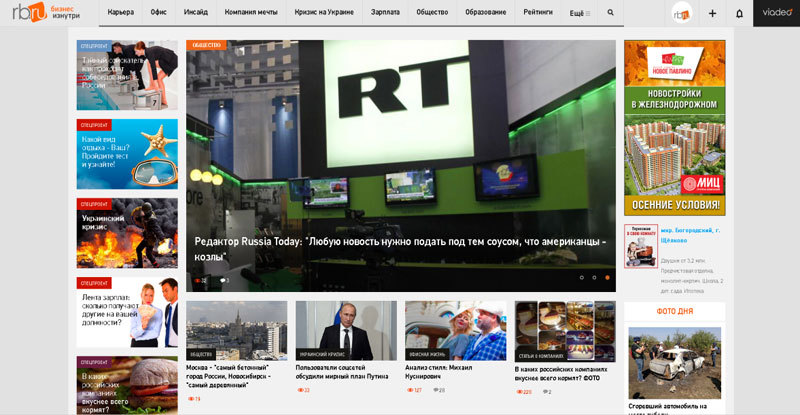 On September 3 the RB.ru online business publication relaunched its website for the fourth time. The business and politics portal sees a new format with a modern interface and user-friendly navigation. The website boasts an adaptive design format that allows users to view the online publications' materials on any device without a loss in quality. Now, text and images adjust automatically to any mobile device.
In developing the new design, editors drew inspiration from such publications as Business Insider, BuzzFeed and Mashable, borrowing from the latter the technical means for adaptive design. In comparison to the previous version of RB.ru, the site now has fewer columns and less distracting elements, while fonts are larger. The new interface also makes interacting with social media more convenient and increases the number of hits on articles originating in social networks. Future plans call for simplifying such interactive functions as blogs and the dissemination of press releases.
The redesign of RB.ru is a logical step in the publication's development, allowing the magazine to achieve a new level of providing information that meets the needs of the modern business audience. Editors are anticipating an increase in the website's readership after the relaunch.