National Geographic Traveler's 30th Anniversary Issue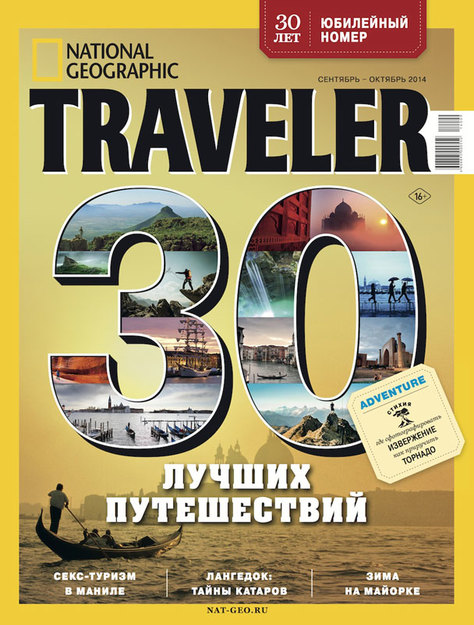 National Geographic Traveler turns 30 in 2014. For three decades, the magazine with the motto  "dream it, plan it, do it" has explored countless interesting places on this planet and has shown readers that nothing is impossible.
For the anniversary issue, editors of the Russian edition chose the 30 best journeys around the world: from a cruise on the Kuril Islands and an intimate look at voodoo rituals in Africa to a trek through the Pyrenees and an expedition to Tibet.
In the Strategy column, learn all about gratuities: how did the custom of tipping begin, to whom should one give a tip, how much should one leave, how can one express appreciation for service in other ways and what does one do if he or she is prevented from leaving without first leaving a tip? In the Guidebook section, tips from the Mallorca locals: what to do, where to go, what to see and where to eat on the largest of the Balearic Islands.
This issue also includes a report on the Languedoc, the historical region of southern France familiar to many from adventure novels and movies and "Weekend in Cape Town": must dos in the most cosmopolitan South African city.
In the Adventure section, find several travel ideas for those who want to face the elements firsthand: see giant waves and the birth of icebergs, photograph the northern lights and watch volcanoes erupt.
Also in this issue: weekend getaway ideas, a "heads or tails" adventure in the Philippines, a road trip through the Olympic Mountains and South American cuisine. Find all this and more in the latest issue of National Geographic Traveler.
The magazine's iPad edition also includes photographs not found in the print version.