Custom Publishing and Bruce Willis' Personal Style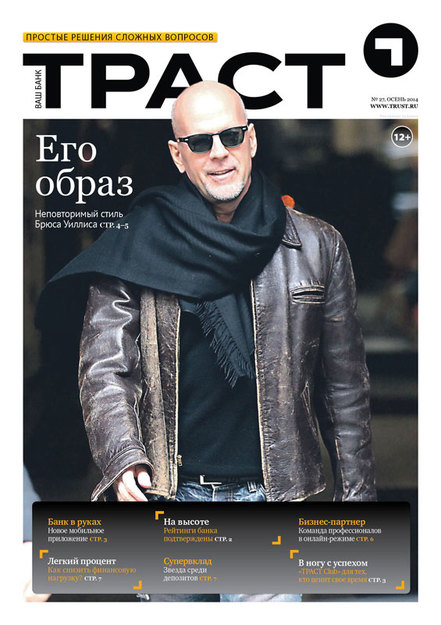 The fall issue of Vash Bank TRUST (Your Bank TRUST) magazine has been released sporting a completely new, progressive and modern design. In the latest issue, readers will find articles about new and advantageous offers from the bank, how celebrities spend their money and how much they earn.
Fall is the time to switch your wardrobe around, which is why this issue includes a story on actor Bruce Willis' personal style. Find out how he dresses, what he likes to buy, where he shops and how he furnishes his home.
Readers will also find out that recently, TRUST Bank received a high rating among banks, worked to improve bank payment security, received awards in prestigious competitions, expanded its network of branch offices, offers private bank clients new credit terms and a lower financial burden, gives VIPs unique offers tailored to their needs and helps business owners make their operations more efficient with its banking products.
As always, the issue also includes new comics, Sudoku, entertainment news and a horoscope for love and finance.
The Vash Bank TRUST newspaper is released in print and iPad editions.