Collezioni Presents Bosco Bambino Supplement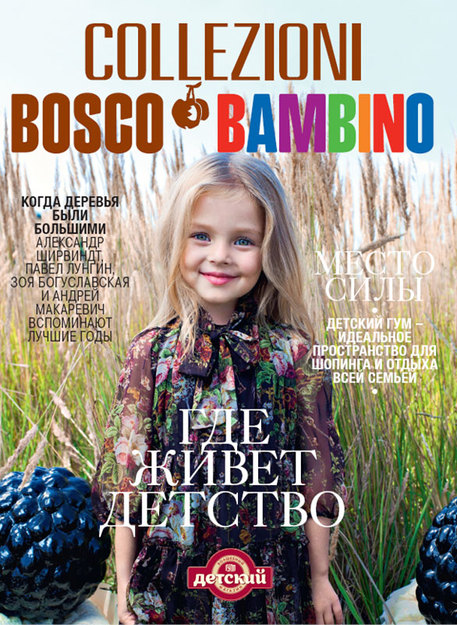 Collezioni magazine and clothing company Bosco are collaborating on a special children's supplement, Collezioni Bosco Bambino. In the magazine, readers will find a fashion shoot of the best children's brands found in the children's GUM store, tips on choosing functional, safe and fashionable accessories for children as well as a special section on childhood's poignant memories and thoughts about education by outstanding figures from Russian culture.
The release of the Collezioni Bosco Bambino supplement coincides with the opening of the children's GUM store. The mall was recently completely remodeled, turning it into a universe of shopping opportunities for children and parents. In addition to its enormous selection of clothing, toys and baby accessories, shoppers can find Moscow's best children's game rooms, nurseries, smart libraries, a garage with cars of all colors and even a sports section.
The supplement will be distributed at checkout counters with each purchase at the children's GUM store and as an insert with the November issue of Collezioni Donna magazine.