Special Hard-Hitting Issue of Men's Health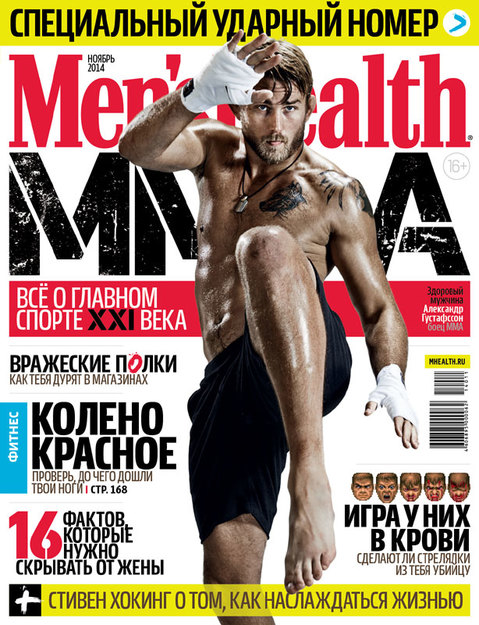 The November issue of Men's Health magazine, with Swedish mixed martial arts fighter Alexander Gustafsson on the cover, contains all you need to know about the "bloody" sport that helps practitioners build strength and improve their physical condition.
Also in this issue:
Sixteen facts you should conceal from your wife;
How shop assistants lie to you;
The game is in their blood: will shoot 'em up video games turn you into a killer?
Stephen Hawking on how to enjoy life;
Red knees: check out how bad your legs and feet have become.
The November issue went on sale October 21. A promotional campaign on the Pyatnitsa, Discovery and A-One television channels accompanies the release of the November issue.