Women's Health in November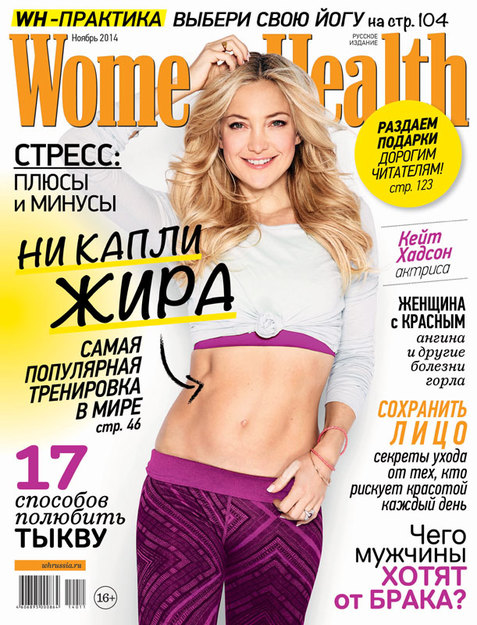 The Russian edition of Women's Health magazine is turning 3 this year. In this brief period, the publication has already attracted a large and devoted readership and has given thousands of women inspiration and ideas on how to stay beautiful and fit amid the frantic pace of modern life.
Each day, Women's Health editors personally test new workout routines, experiment with tasty and healthy recipes, try out popular beauty products, monitor the latest fashion trends and delve into and verify facts with the most authoritative experts to provide readers with the most interesting, useful and reliable information about how to make their lives better.
Readers will find a wealth of interesting articles and special surprises in this anniversary issue, including:
What men want from marriage;
The pros and cons of stress;
Saving face: the secrets of personal grooming by women who risk their beauty every day;
17 reasons to love pumpkins;
Women with red: sore throats and other throat ailments.
The November issue of Women's Health magazine goes on sale October 28.