Custom Publishing Visits Bavaria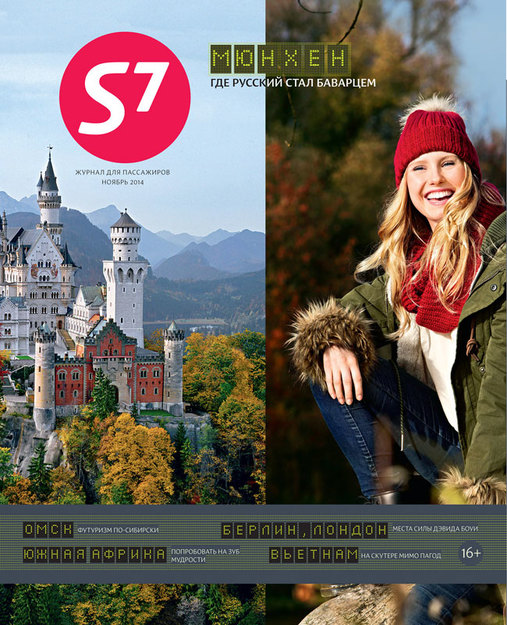 In November Custom Publishing invites S7 passengers, through the latest issue of the airline's inflight magazine, to explore Bavaria, join actress Alexandra Rebenok in formulating the rules for pleasant travel, come up with instructions for visiting Omsk and take the David Bowie routes through London and Berlin. Also, ride scooters past the pagodas of Vietnam, sample caramel cakes in South Africa, read about electronics tycoon Konosuke Matsushita's principles of success, learn how to put on a sweater to pass face control and read an excerpt from the book "Recently: 1946-1960 A.D." by Leonid Parfenov.
As always, the magazine contains practical and useful and information for passengers. Each new issue is full of flight routes, stories, people, myths and delectable treats from around the world.
You'll never be bored with S7 magazine.
Welcome aboard!