National Geographic Russia Photo Exhibition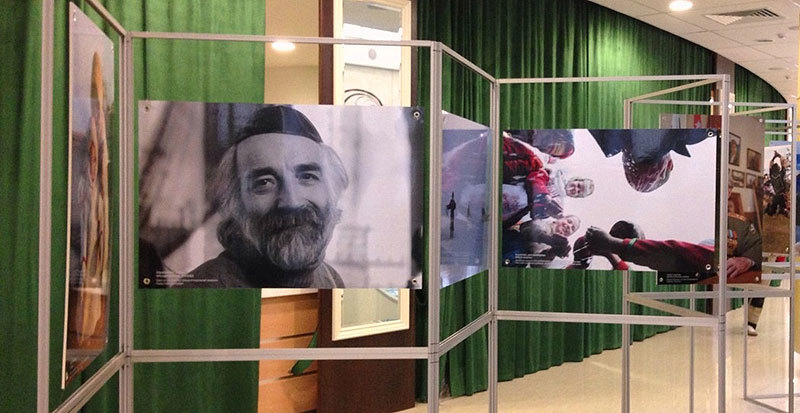 National Geographic Russia presented a photo exhibition as part of the Multicultural Russia forum held at the Russskaya Pesnya theater on November 17-18.
The Multicultural Russia contest was held in late October on the magazine's website. Participants submitted works in three categories: Faces and Generations, Our Home, and Traditions and Customs. The contest aimed to portray the history, traditions and cultures of the different peoples of Russia. A jury chose the 20 best photographs from among the many submitted and, at the forum of the same name, exhibited those works and held an awards ceremony for the winners.
The Multicultural Russia forum and exhibition profiled the culture, traditions and achievements of the diverse peoples of Russia. Forum participants discussed topics and questions relating to intercultural relations. The forum's program included performances by folk ensembles, a showing of folk costumes, workshops in traditional crafts, food tasting with Russian ethnic cuisines, the children's interactive exhibition "Russia – My Home," film screenings and much more. The forum also hosted a meeting of the Russian Culture Ministry's council for nationalities.