Women's Health in December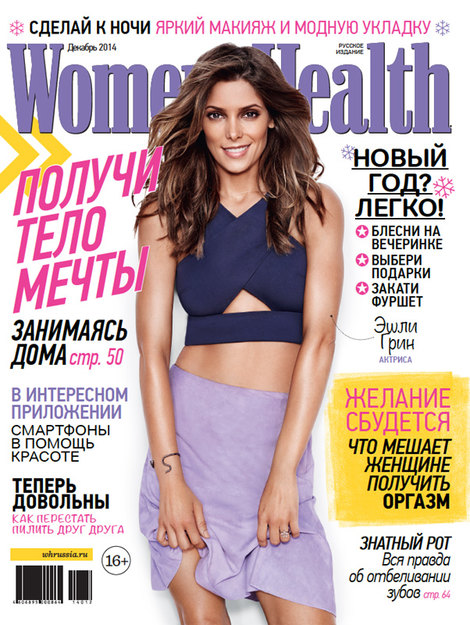 The December holiday issue of Women's Health explains how to create a "wow effect" on New Year's eve. Editors selected recipes, exercises, makeup and outfits that will help one stand out from the crowd.
Actress Ashley Greene talks about her passion for sports, her inspiration and the secret of her appeal.
Also in the December issue:
Dreams of home workouts: the best home workout routines to help you stay slim and looking great;
Attention all: the secrets of great holiday looks, the best hairstyles and the most striking makeup;
Five stars: simple and useful fashion tips for New Year's Eve;
New Year's treats: impress your guests with an unusual buffet according to the popular cooking show "Two and a Half Cooks – Open Kitchen" on the TNT channel;
Happy now: how to stop nagging each other;
Making wishes come true: what prevents women from reaching orgasm;
Flashy smiles: the truth about teeth whitening;
Science and technology: a workshop for skiing enthusiasts on how to conquer the slopes with grace and style.
The magazine went on sale on November 25.