National Geographic Russia in December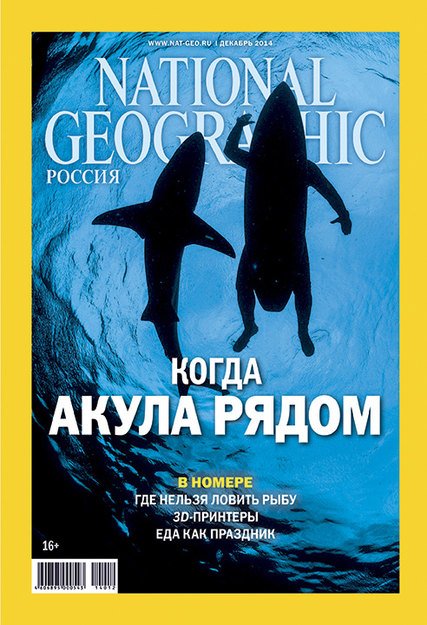 The new issue of National Geographic Russia contains rare images of great white sharks. Photographer Chris Fallows requested that the pictures appear only in the print edition of the magazine.
Readers will also find material on Black Sea bottlenose dolphins. Zoologists conducted an experiment, sending several of them to "permanent homes" in Israel and returned their children, born in the Red Sea, back to the Black Sea to live.
The marine theme continues with the article "Counter currents": the coastal waters of South Africa are rich in fish, even by world standards, but an intense debate is raging over the preservation of its rich ecosystem without forcing villagers dependent on fishing to go hungry.
Wrangel Island deputy director Vasily Baranyuk wrote an article on white geese exclusively for the magazine, and leading nature photographer Sergei Gorshkov provided stunning images to accompany the text.
In the near future we might witness how complex machines such as cars and airplanes are assembled from parts created on 3D printers and how bio-printing will be used to create artificial human organs. Read about 3D printing technology in the article "The One-Click House."
The article "The Dirty Heroes of Lahore" looks at the Kusti fighters who compete in secret arenas that even locals have trouble finding.
"The Future of Food" series of articles continues with this issue. The report "A Feast to Feed the World" recalls that food is not just nourishment: it helps us communicate with friends, bring pleasure to our loved ones and simply enjoy life.
The December issue of National Geographic Russia is now available.