Custom Publishing Visits Japan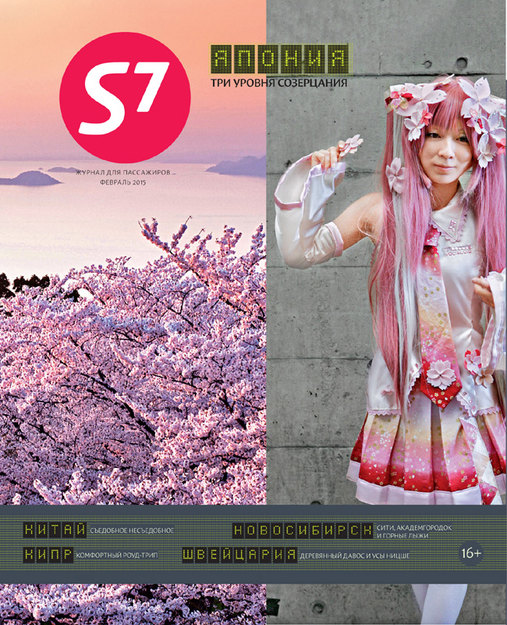 In February, Custom Publishing invites S7 airline passengers on an incredible journey to three Japanese islands; listen to actress Alisa Khasanova discuss the disappearance of Argentine tango and the European look of Buenos Aires; travel to Novosibirsk in search of the magical spirit of the taiga; examine Nietzsche's mustache and "degenerate" art in the Canton of Graubünden in Switzerland.
Also, try Chinese culinary delights made with ordinary ingredients; take a relaxing road trip around the island of Cyprus; learn about a millionaire who made his fortune with board games; try on a tuxedo "as elegant as a grand piano" and read excerpts from the book "Daniil Kharms: The Life of a Man on the Wind" by Valery Shubinsky.
As always, the magazine contains useful and topical information for passenger. Every issue of the inflight magazine is full of flight routes, stories, people, myths and delectable treats from around the world. You'll never be bored with S7 magazine.
Welcome aboard!