Women's Health in March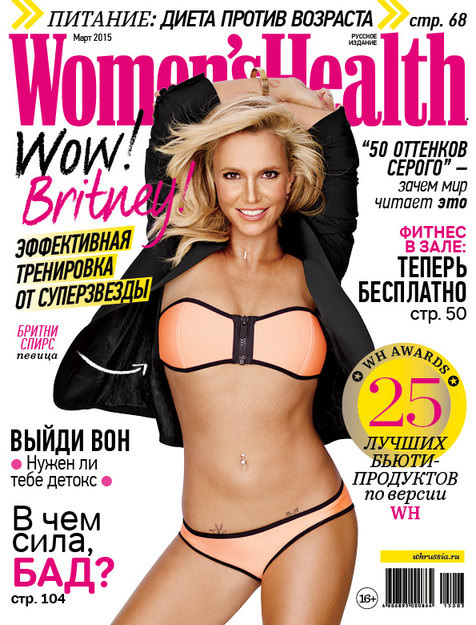 The March issue of Women's Health magazine explains everything you need to know about detoxing your body and helps you figure out if you need it. Singer Britney Spears appears on the cover.
Also in this issue:
To your health: the whole truth about nutritional supplements;
Yoga positions that recharge your batteries and help you lose weight;
BDSM: why the whole world is reading "50 Shades of Gray";
An anti-aging diet to help you stay young forever;
The best beauty products according to WH;
Effective workouts using a chair.
The March issue went on sale February 24.