The New Vedomosti.ru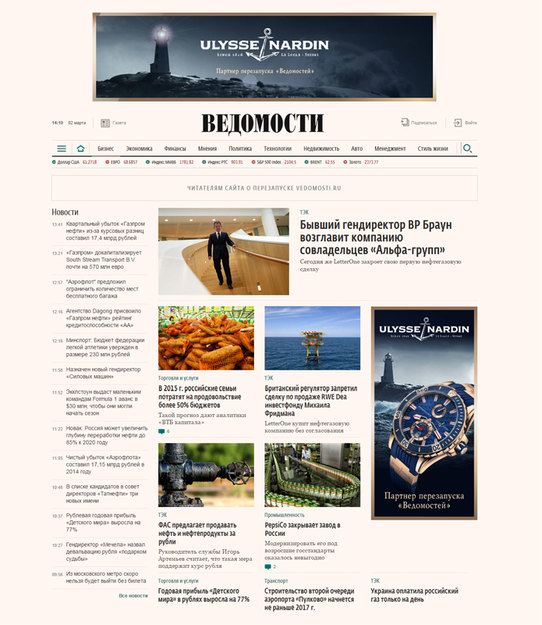 Business daily Vedomosti launched its new website on February 28. Its digital apps and the electronic version of the newspaper were also updated.
"This is not the old site in new packaging, but a completely new site built from the ground up. Throughout the past year we studied the experience of our market colleagues and changes made in other news sites, but in the end we followed our own vision of what a modern informational site should offer its readers. We tried to make the site visually pleasing, clear and convenient. It has changed almost beyond recognition," Tatiana Lysova, chief editor of the Vedomosti newspaper and website, said, commenting on the launch.
The newspaper's focus on business, its target audience and core principles of accuracy, independence and professionalism remain unchanged.
New advertising formats – premium and alluring, native and non-standard – make it possible for advertisers to communicate with their business audience with ease, whether through the website or mobile devices.